JUNIOR 5 WK SESSIONS
JUNIOR WEEKLY SUMMER TENNIS CAMP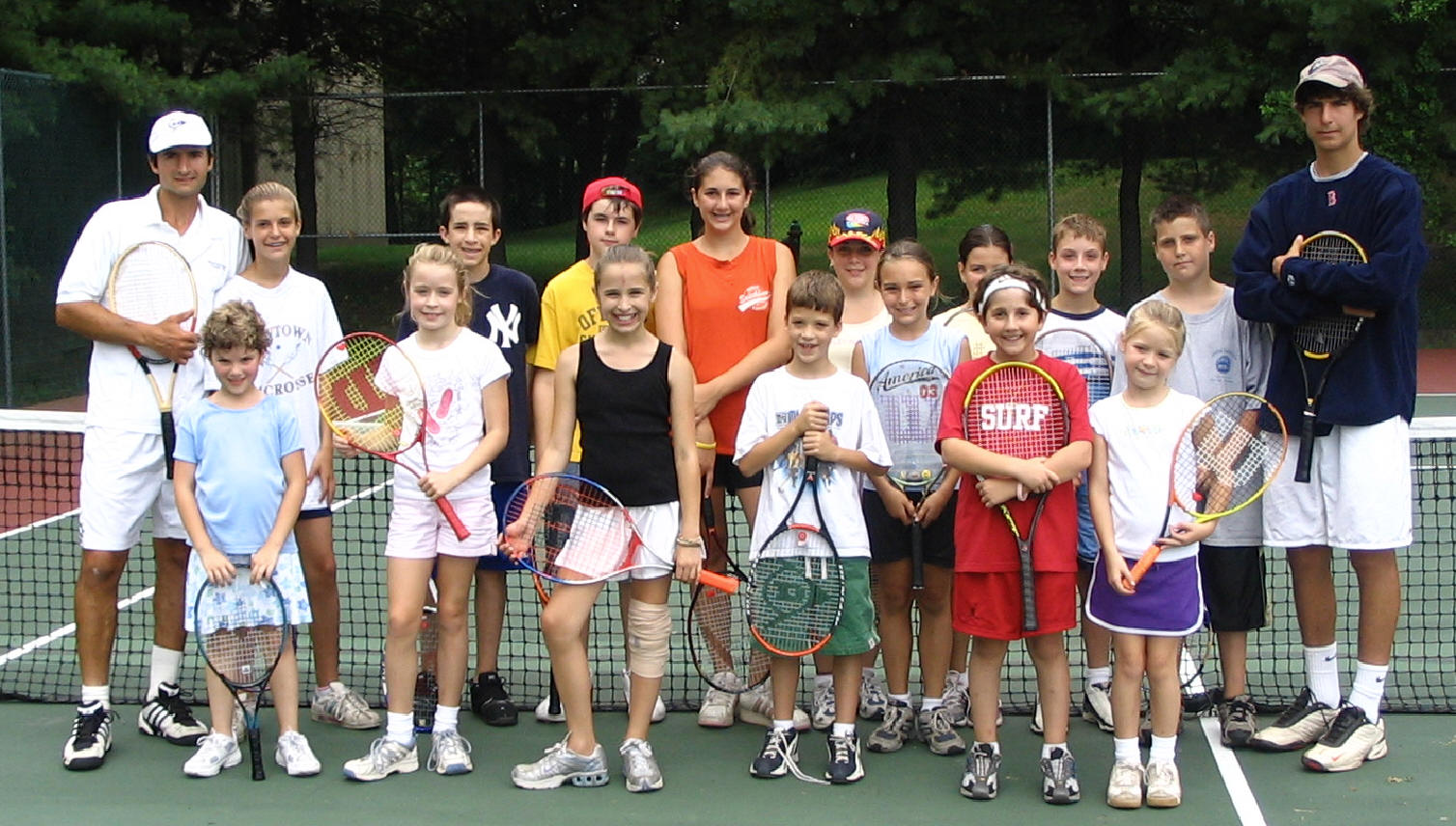 Your Kids Will Love "Progressive Tennis"
!
Whether your junior player is 5 or 15 ... The TennisMadeSimple for kids program... will teach the proper foundation , using a fun, games based approach . The "Progressive Tennis" approach ( An age appropriate slower ball and smaller court is used which results in a faster learning curve)
"Progressive Tennis" , has been imported from European countries such as France and Belgium. It has a proven track record for performance : www.tennisplayandstay.com
Here is how and why IT WORKS ..
slower balls, smaller courts and racquets are used

juniors are allowed to develop efficient technique and to implement advanced tactics sooner than with a normal ball on a full court

Eight and under kids will play on a court that is 36 feet long and 18 feet wide & 2'9" net

Ten and under juniors use the 60'court and a regulation net

Eighteen and under kids use a regulation court and net
"Feel Confident, Knowing The Program is Run by a Qualified Professional Who Cares about Your Kids" !

4 Day Junior Summer Camps
Here's What to Expect out of each Junior Session
your kids will be able to play points sooner and have more FUN

latest cutting edge techniques, drills and equipment , no kidding!

maximum of 6-8 players on a court, with an assistant pro available when needed

a personalized progress report details your child's progress

make up missed classes and rainouts

rainout handled by extending the hour or transferring into another existing class

individual make ups subject to availability

outdoor sessions (Apr-Nov) are 5 weeks long and meet twice a week either at The Heritage or Community Park-Southbury Ct

indoor sessions ..ages 6-10yrs (Nov-March) are 5 weeks long and meet once a week at Heritage Hotel .

balls and properly sized loaner demo rackets available for rental ($10 for entire session) or purchase
| | |
| --- | --- |
| | Yes ! I'm ready to invest today in child's my Tennis ! |
2023 JUNIOR 5 week sessions $125

meets 1hr/week for 5 weeks

mon, tue, wed, thu 4-5pm /12 -17 yrs & 5-6pm /6-11 yrs

Sat 11-12pm all ages

Session1 Spring

4/3-5/1 CXLED

Session 2 Spring

5/8-6/5 CXLED

Session 1 Early Summer

6/12-7/10

Session 2 Summer

7/17-8/14

Session 1 Fall

9/5-10/2

Session 2 Fall

10/19-11/6

Session 1 Winter

indoors NYA or Rumsey

Session 2 Winter

indoors

NYA or Rumsey
JUNIOR 5 WEEK SESSION SIGN UP
(your personal info remains private & confidential) *