A D U L T S E S S I O N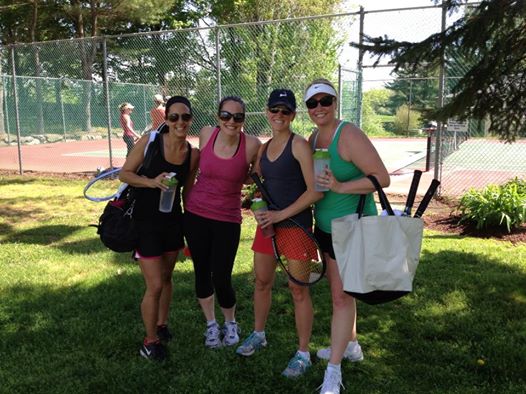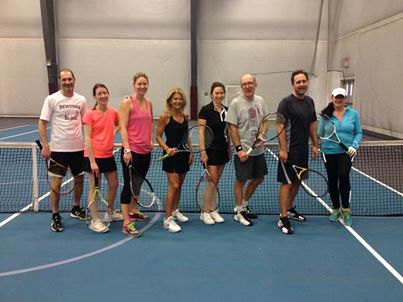 click here to sign up or scroll down
A comprehensive curriculum, plus Cardio Tennis !
Classes held at Heritage Hotel in Southbury Ct.
TennisMadeSimple teaches a Variety of Skills :
Fitness :burn calories, relieve stress have FUN & strengthen your heart (Cardio Tennis)
Technique : learn proper technique
Strategy :why and where to hit the ball
Technique...Gain a better understanding of
the best way to hold the racquet and why

what should your swing shape look like

how to time the ball properly

how to cover the court more efficiently

You Will improve dramatically

serve


one-handed backhand groundstroke


forehand groundstroke


two-handed backhand groundstroke


forehand and backhand volleys


returns of serve


overhead


lob


drop shot
And more...!
Strategy...Outwit your opponent
How to play the geometry of the court

what to do with a short ball

when to keep the ball low

when to aim it deep

what to do when your opponent comes to net

how to play defense or offense
Plus a few more...!

You'll Love Cardio Tennis!
Cardio Tennis...Get in shape for anything
achieve your effective heart rate zones with ease because of the fun factor

burn more calories than singles or doubles and many other activities

a fun group activity where players of all ability levels enjoy tennis

"play" tennis and actually get a great workout.
"Feel Confident, Knowing You're Signing
Up for the Same Program That's Created MORE
Success Stories Than Most Others !"
Here's What to Expect out of each Adult Session
your own personal Tennis Advisor working hard on your game

you'll be offered a level appropriate class & if not available other option will be discussed

latest cutting edge techniques, drills and equipment

be treated like a CLIENT not just a customer

maximum of 8 players on a court

$5 special drop in rate for the next class, scheduled class

personalized progress report emailed with your own tips

make up missed classes and rainouts

rainout handled by extending the hour or transferring into another existing class

individual make ups subject to availability

outdoor sessions (Apr-Nov) are 5 weeks long and meet twice a week at The Heritage-Southbury Ct

indoor sessions (Nov-March) are 8 weeks long and meets weekly at Newtown Youth Academy or Rumsey Hall School -Washington Ct.

balls and loaner demo rackets (1st week free then $10 rental fee) provided and available for purchase (less rental fee)
All This for Only $100* ..... ! No Membership or Initiation Fees and A Ton of Benefits and Value *first time new player rate
Yup, that's right. Adults meet twice a week for 5 weeks. 10 hourly lessons for $100.
| | |
| --- | --- |
| | Yes ! I'm Ready to Invest today into my Tennis Future ! |
Pick 2 days days & times:

(10-11am) mon , tue, wed, thu, fri ,sat, sun

(6-7pm) mon, tue, wed, thu, fri

Session1 Spring

4/3-5/1

Session 2 Spring

5/8-6/5

Session 1 Early Summer

6/12-7/10

Session 2 Summer

7/17-8/14

Session 1 Fall

9/5-10/2

Session 2 Fall

10/19-11/6

Session 1 Winter

indoors NYA or Rumsey

Session 2 Winter

indoors

NYA or Rumsey
ULT SIGN UP
(NOTE: this is a secure server & your personal info remains private & confidential)